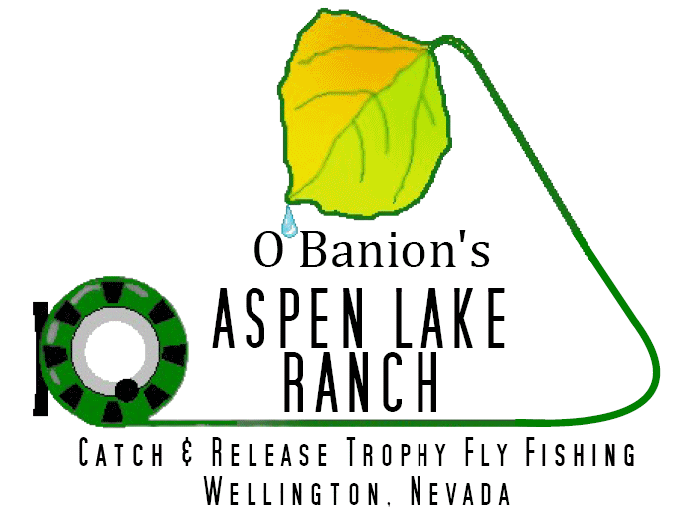 Neatly tucked against the foothills of the Pine Nut Mountains near Wellington, NV lies Aspen Lake Ranch. For more than 45 years the ranch has operated both on agriculture and aquaculture business models with a keen focus on producing and raising the heartiest rainbow trout in the region. Now, you have the opportunity to experience these spectacular fish in their home water.
Just a short 30 minute drive from Carson Valley the ranch's lower 2 acre pond is now available for catch & release fly fishing. Reservations are required and a credit card will secure your time on the water.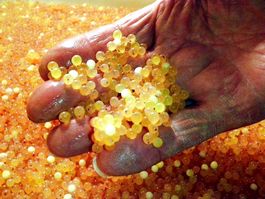 So what's so special about these fish? Well for one thing they're hatched and raised right here on the property in natural ponds and streams and not in overcrowded concrete raceways. By raising fish in their natural surroundings it insures that they take on their natural color, fin structure and beauty that nature intended. Second these fish are decedents of the original Mt. Whitney strain of Rainbow Trout made famous for their high backs, thick shoulders and tireless fighting ability. Setting your hook into one of these fish will be something to remember until the next time you return to Aspen Lake Ranch.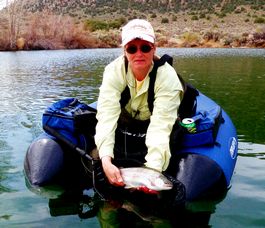 This unique fishery is being managed as single, barbless hook, catch and release and the ranch will provide float tubes, waders, booties and kick fins. All rods, reels and personal gear will be subjected to a sterilization process in order to maintain control over water born disease and invasive species. As they say at the ranch "These are God's fish." "We just manage the water!". We expect that our clients will understand and will help out to do the same.
Aspen Lake Ranch is a perfect place for beginning fly-fishermen to get into fish and become accustom to float-tubing before heading out to bigger waters. Guide/instructors are available for on the water instruction. Call the shop for more information!
The Ranch holds 2 sessions a day of up to 4 rods per session.
7:00 AM to 12:00 Noon & (No Sunday morning session)
2:00 PM to 7:00 PM
Rod fee's are $100.00 per angler per session.
Call the shop at 775-781-7112 for availability information and reservations.